Gacha Nymph is the latest released super cool mod with stunning features for all the gacha lovers. The mod comes with a ton of expectations.
The creator of this app is Spacetea, a well-known mod maker who contributed with mods like Gacha Lavender, Gacha Star, Gacha Universal, Gacha Glitch, and Gacha Star for the gacha community.
And you surely enjoyed playing the mods mentioned above. The game developer is well-experienced with different types of gacha mods.
The mod offers customization and features for your anime character, including new hairstyles, mouth shapes, outfits, accessories, backgrounds, and more.
This time the game developer took the mod inspiration from the Gacha Art mod so that you will see some similar items from Gacha Art.
We will walk you through the step-by-step guide to Downloading Gacha Nymph MOD (APK) for Android, iOS, and Windows.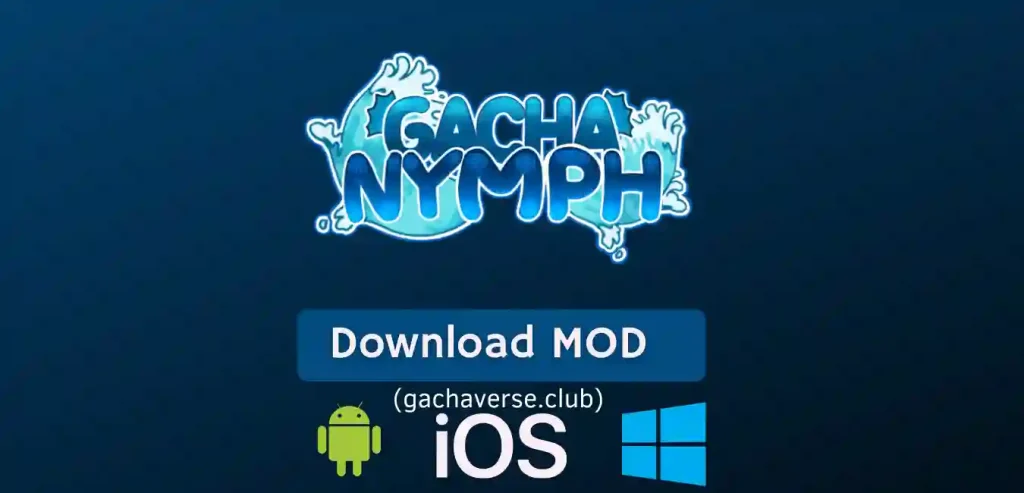 About Gacha Nymph MOD
Gacha Nymph is a modified version of the popular game Gacha Club but with better customization items and new a user interface.
The app is made by famous mod maker "SpaceTea". The game holds so many remarkable features, that will be revealed after you install it.
You can create beautiful-looking anime scenes with dialogues and stories using your gacha characters.
This game is going to be a big hit and everyone is so hyped about the game and looking forward to playing this marvelous game.
You can download this mod for free from our website (gachaverse.club).
How To Download Gacha Nymph For Free
We have listed different types of MOD files to Download. You just need to decide which device you usually prefer to play the game whether it is an Android, Windows, or iOS.
Currently, the MOD is only available for Android (APK) and Windows devices and soon will be available for iOS devices too.
If the PC version is not working then you can use Android emulators like Bluestacks, MeMU Play, Nox Player, etc. They will help you run Android games on your PC.
Download Gacha Nymph (APK) For Free
Downloading Gacha Nymph APK is a very simple task. Below we have given a direct download link for the APK file.
Once you click on the Download button your download will start automatically.
How To Install the APK Files
Open the Downloaded APK and click on the Install button.
It will ask you if you want to install the application click on yes.
The application will be installed, open it and enjoy.
| | |
| --- | --- |
| Application Name | Gacha Nymph |
| App Version | (Latest Updated) |
| File size | 120 MB (APK) |
| Developer | Spacetea |
| Requirements | Android v5.0 or above |
| Price | Free |
| Updated | 30 minutes ago |
Check Out:
Download Gacha Nymph MOD For PC
We have made it simple for you to download the Gacha Nymph MOD file for your Windows devices, as we have attached a direct Download link below.
Firstly Click On The Download Button Below
The file will automatically start to download.
Now Click on the Downloaded MOD File and Install it.
Congratulations You have installed the latest version of the Gacha Nymph MOD, open it and enjoy.
Download Gacha Nymph MOD For iOS (IPA)
It's great news for all Gacha lovers, Gacha Nymph is now available for your iOS devices. The downloading process for iOS is the same as for PC and Android, Just follow the steps.
Features
Gacha Nymph is a great MOD where you can customize your game character however you want.
This way you will be able to style your gacha character faster and easier than ever and turn your imagination into reality. Below we have mentioned a list of features this mod offers.
What's New
New backgrounds.
New soundtracks.
New outfits.
New Body shapes.
New Mouth
New eye-catching Interface.
New presets and much more.
How To Update Gacha Nymph MOD
The Gacha Nymph is a popular mod in the Gacha community and the game is constantly evolving and you will see many new updates and events regularly.
It is an addictive game, but it is not the original version of the game because it's a modified version of Gacha Club.
It means if there will be an update for this application then you have to manually update the game by re-installing it.
You might be worried about the data loss, but don't worry, you just need to export the game files and import them after re-installing the updated version of the game.
Bookmark our website now (gachaverse.club) for any future latest updates and other Gacha Mods news.
Faq
Is Gacha Nymph Available on Play Store?
This is a great gacha mod but unfortunately, it is not available in Playstore. You can simply download the game file from our website.
Is Gacha Nymph a Real Game?
Yes, It is a revolutionary game for anime and Gacha lovers.
What Is Gacha Nymph Mod?
It is the modified version of the original popular game "Gacha Club." It's a fan-made mod for gacha lovers where you can create and customize your own anime characters.
Gacha Nymph Features?
< New backgrounds.
< New soundtracks.
< New outfits.
< New Body shapes.
< New Mouth
< New eye-catching Interface.
Is it Safe To Install Gacha Nymph?
Gacha Nymph is scanned by top anti-virus tools like Avast, Norton, and Kaspersky and totally safe and secure to use on your devices.
Conclusion
Gacha Nymph mod will be a game changer for all Gacha lovers, with this app you can turn your imagination into reality. Gacha Nymph is not just this as the game is still in development there is much more to come soon.
User's Rating
Gacha Nymph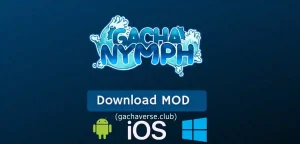 Gacha Nymph is the latest released super cool mod with stunning features for all the gacha lovers. The mod comes with a ton of expectations.
Price: Free
Price Currency: $
Operating System: Android 5.0, Windows 7, iPhone 5s or above.
Application Category: Game